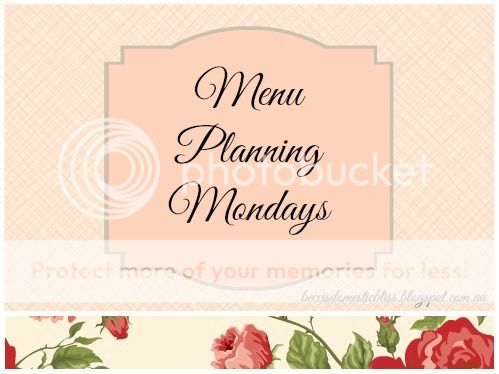 This week was much cooler here. Just the one hot day on saturday. Yay for being able to have something other than meat and salad!
Tues ~ Fried Rice and marinated chicken wings
Wed ~ Slow Cooker Apricot Chicken and veg
Thurs ~ Crumbed fish and chips
Fri ~ Spaghetti Bolognaise
Sat ~ Homemade Burgers
Sun ~ Roast Chicken and veg
Baking:
~ Herman muffins: Banana and Date, Apple and Zucchini (had both apples and zucchini that needed using, they were yum muffins)
Dessert:
Dessert was mostly ice cream in a cone this week. I did make a batch of butterfly cakes for dessert last night though.
Would love for you to share,
Just link up below using the linky tool
Don't forget to link back here so others can join in the fun too!
Take Care
Becci
xoxo