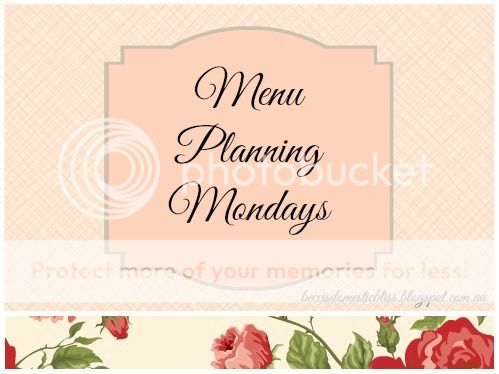 A very basic week this week. Nothing of note to mention really.
Mon ~ Creamy Chorizo Pasta
Tues ~ Beef Casserole and veg
Wed ~ Pizza Sausage Rolls
Thurs ~ Chicken and veg stew
Sat ~ Sausages and veg
Sun ~ Roast Chicken and veg
Didn't really bake much this week. Just a batch of Choc Choc Chip Muffins for FIL's birthday.
Do you Menu Plan?
Would love for you to share,
just link up below,
remembering to link back here so others can join in too.
Feel free to grab our button for your blog
Take Care
Becci
xoxo