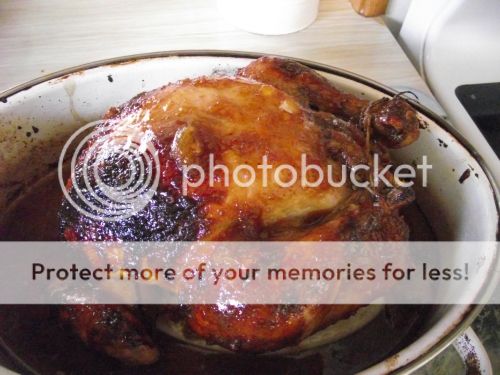 One of our staple roast meals is roast chicken. We like to switch it up a little and add different flavourings every so often.
This is one of our faves. The juices make the most delicious gravy too!
Marinade
1/2C apricot jam
3T soy sauce
2t garlic (or to taste)
Heat the jam in the microwave a little so it's easy to spread. Add to soy and garlic and mix well.
It's so easy to do. Roast your chicken as usual and then for the last hour baste the chicken every 10 mins with the marinade.
I start with the back of the chicken, baste that two or three times, turn it over then baste again every 10 mins for the remaining hour.
I have the veg in during this time too.
My
stuffing recipe
is perfect for this chicken too.
Do you like to change to flavour of a good old roast chicken?
What are your favourite combos?
Take Care
Becci
xoxo