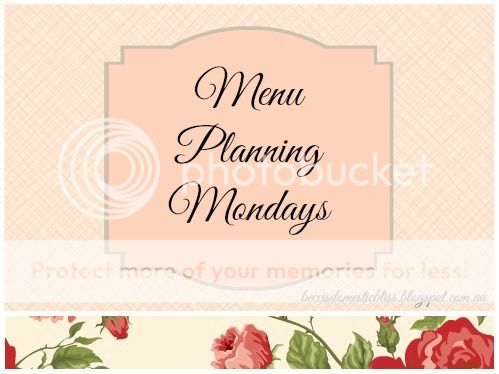 This week our eldest turned 21! He opted to have a home cooked meal instead of going out which really surprised us. Maybe he's missing the home cooking?
He went in on a beast at his work so provided a massive corned beef for me to cook. Was so nice. Lovely and tender and not salty at all!
He requested Nans Vanilla Slice for dessert.
Wed ~ Spaghetti Bologanise
Thurs ~ Hot chip butties
Baking:
~ Nans Vanilla Slice
~ Herman muffins ~ Strawberry and seeing as it's the holidays choc choc chip :)
Would love for you to share,
just link up below!
Feel free to grab our button and link back to us!


Take Care
Becci
xoxo