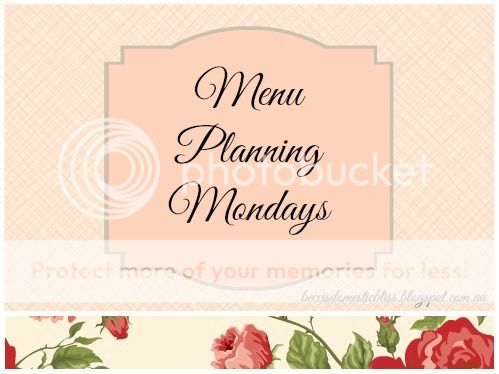 Happy Easter!!
Hope everyone has had a lovely weekend no matter what your beliefs or how you choose to celebrate this holiday.
I was lucky to have one of my closest friends come and stay for a few days.
We've had a bit of sickness around this week. Started with a gastro bug last weekend and now I have a cold and have lost my voice!
Mon ~ Sausages and veg
Tues ~ Spaghetti Bologanise
Wed ~ Meat pies
Thurs ~ Fried Rice and chicken wings
Fri ~ Slow cooked pot roast beef and veg
Sat ~ BBQ lunch
Sun ~ Ready made lasagna
This weeks baking was some vanilla easter cupcakes. I make them every year so we have something different for sunday morning tea.
Would love for you to share,
Feel free to grab our button.
Take Care
Becci
xoxo