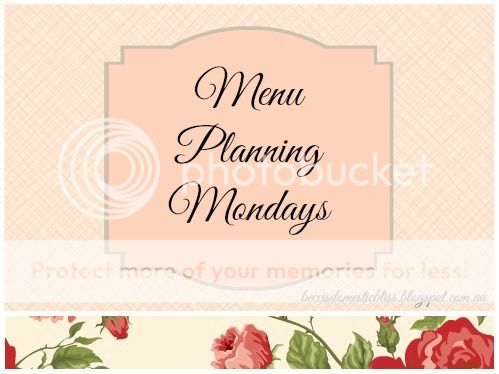 This week has been a bit over the shop. School holidays and two public holidays!
Mon ~ Meatball subs
Tues ~ Leftovers
Wed ~ Baked chicken pieces and veg
Thurs ~ Easy dinner
Fri ~ Fried Rice and Chicken wings
Sun ~ Leftovers
Baking:
~ Pear and Gingerbread pudding
Do you Menu Plan?
Would love for you to share.
Feel free to grab our button
Take Care
Becci
xoxo